Capella University NURS FPX 4060 Health Promotion Plan Paper and Presentation
Capella University NURS FPX 4060 Health Promotion Plan Paper and Presentation
NURS-FPX4060 Health Promotion Plan Sample Paper
Introduction
Over time the prevalence of the use of tobacco has decreased due to increased awareness creation. However, regardless of the reduction in rate of consumption, tobacco use is still regarded as one of the major preventable causes of numerous health problems such as respiratory illnesses, cancer, and premature deaths worldwide (Azmi et al., 2021). The use of tobacco leads to both mental and physical health problems. Tobacco smoke contains carcinogens and other toxic substances such as Lead that harm the respiratory tract directly.
Most smokers are aware and admit that smoking is dangerous to them. Some smokers state that smoking is not something they enjoy doing, but they still smoke to satisfy their smoking urge. According to Azmi et al. (2021), tobacco use greatly affects both active smokers and passive smokers. In this paper, the focus will be on health promotion and tobacco cessation plan concerning young adults' population. The paper will also explain the pattern of use, prevalence, cessation and its benefits, pharmacological and social factors of maintaining healthy behavior, interventions, and goals at individual and population level.
The Population Affected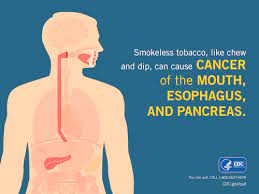 Although tobacco use varies by factors such as sociodemographic factors and geographic factors, it is still prevalent amongst young adults and adolescents globally. Recently, the prevalence of tobacco use has been 25.2%, whereby the rate is considerably higher in males than females in the U.S. (Ahmad et al., 2021). In the United States, smoking cigarettes alone causes approximately 44300 deaths in a year, and about 49000 deaths are attributed to secondhand smoking, also known as passive smoking (Ahmad et al., 2021).
E-cigarettes, a battery-operated device that delivers aerosolized nicotine, among other harmful substances to the smoker's respiratory tract through inbreathing, are designed to appear stylish to attract attention from adolescents and young adults. However, advertisements of e-cigarettes depict them as healthy compared to other traditional cigarettes. Research conducted recently found out that e-cigarettes contain dangerous chemicals, although their levels are lower than traditional cigarettes. Given their content, e-cigarettes use can result in various cardiovascular disorders and cancers.
E-cigarettes contain nicotine, which, even on low doses is responsible for causing vasoconstriction, cancers, and other cardiovascular effects (Chandrasker, 2020).
The Healthy People initiative came up with several goals to eradicate tobacco use among adults and mostly among the young population. The initiative's objectives were to increase the price of tobacco products and encourage smoking cessation interventions in clinical settings (Greenberg et al., 2016). The Centre for Disease Control and Prevention (CDC) aims to use the media to have anti-tobacco campaigns to correct the existing false-positive notion of smoking and, therefore, reduce tobacco products.
The Healthy People 2020 report states that since 1964, smoking has led to more than 20 million deaths, without mentioning the dangers of passive smoking. Passive smokers are at risk of cardiovascular disorders, lung cancer, and stroke. In children, passive smoking can lead to sudden infant death syndrome and respiratory infections, among others (Daube & White, 2018).
Tobacco Cessation Best Practices Analysis.
In order to avoid premature deaths and the health consequences brought about by smoking, it is essential for smoking cessation to be done before age 30. Numerous population-based interventions of tobacco cessation have been put forward. Among the cessation interventions are evidence-based tobacco treatment and educational sessions (Ostroff, 2021). The ambulatory care setting gives a stimulating environment to identify tobacco users and gives a specified approach for cessation. At cessation clinics, the tobacco cessation providers and clinical pharmacists are certified.
As mentioned earlier, there are numerous approaches to tobacco cessation, including educational sessions, medication, and lifestyle and behavioral modifications. These approaches help improve the success rate and decrease tobacco dependency. At the cessation clinics, the cessation sessions are done at individual and group levels and done in line with the Public Health service's clinical practice guidelines. However, inadequate staff training and other implementation challenges have been identified as barriers to the delivery of evidence-based tobacco treatment (Ostroff, 2021).
Physical exercise has proved effective in helping smokers to adhere to cessation. It is evident from various literature that physical exercise reduces the urge to smoke and prevents the manifestation of symptoms in smokers abstaining temporarily. However, due to various health conditions, exercise is not recommended to everyone. Therefore, it is important to consult with a healthcare provider before deciding about the type of health intervention in tobacco cessation (Hoang, 2020).
Proposed Educational Cessations
One of the most effective approaches for cessation in young adults and adolescents is educational sessions. It can be used to warn young adults and adolescents on the thoughtless use of tobacco and its consequences. Using valid and relatable evidence to the participants will help educators deliver information on tobacco use and the consequences effectively. Educators should ensure that this information is delivered with the urgency it deserves and without a patronizing tone.
The proposed sessions will expose young adults and adolescents to how tobacco products are made appealing through advertisements, thus convincing them to use them. As Mshigeni (2021) proposes, information on nicotine should also be provided in educational sessions, preferably through peer testimonies and evidence-based research.
More so, educational sessions should aim to cultivate a relationship with the young adults and get feedback from them to identify areas of improvement in educational sessions. Building a healthy relationship with adolescents and young adults helps encourage them to continue with cessation processes, leading to success. Educational sessions should also aim at using numerical scale answers in gauging the knowledge of young adults participating in cessation interventions. This will help educators consider the participants' awareness while designing the educational sessions (Mshigeni, 2021).
Conclusion
The use of tobacco has been identified as one of the major factors contributing to health issues among adolescents and young adults and leading to many deaths annually all over the world. Specifically, the number of young adults and adolescents using tobacco and tobacco products keeps increasing over time, putting this population at higher risk of the consequences. Young adults have been found to indulge in smoking tobacco to live in the moment and look modern among their peers. Hence, tobacco use and its risk are most prevalent among adolescents and the young adult population.
Tobacco cessation is therefore essential for healthy behavior and lifestyle. Cessation programs should therefore aim at reaching the young adults' population. Cessation goals should be realistic and attainable, and it is important to engage the participants in designing the goals and laying out the cessation plan. 
References
AlMulla, A., Mamtani, R., Cheema, S., Maisonneuve, P., BaSuhai, J. A., Mahmoud, G., & Kouyoumjian, S. (2021). Epidemiology of tobacco use in Qatar: Prevalence and its associated factors. PloS One, 16(4), e0250065. https://doi.org/10.1371/journal.pone.0250065
Azmi, I. S. M. M., Mahdi, N. N. R. N., Abd Aziz, A., Yusop, Y. M., Aung, M. M. T., Hassan, A., … & Amin, R. M. (2021). The Prevalence of Secondhand Smoke and Its Associated Factors among Adults Residing in the Low Income Residence, Kuala Terengganu, Malaysia. Asian Journal of Medicine and Biomedicine, 5(1), 19-24. DOI: https://doi.org/10.37231/ajmb.2021.5.1.411
Chandrasekhar, V. (2020). Tobacco Toxicity in Tobacco Chewers. Medico Legal Update, 20(3), 217-220. DOI: https://doi.org/10.37506/mlu.v20i3.1399
Daube, Mike; White, Sarah L. (2018). Smoke-Free Policies. Circulation, 138(6), 567–569. doi:10.1161/CIRCULATIONAHA.118.035337
Greenberg, A. J., Serrano, K. J., Thai, C. L., Blake, K. D., Moser, R. P., Hesse, B. W., & Ahern, D. K. (2016). Public use of electronic personal health information: Measuring progress of the Healthy People 2020 objectives. Health Policy and Technology, 6(1), 33-39. doi:10.1016/j.hlpt.2016.08.003
Hoang, M. (2020). Does Pre-Cessation Physical Activity Impact Smoking Treatment Outcomes? A Longitudinal Study of Treatment-Seeking Smokers in the General Population (Doctoral dissertation). Retrieved from https://tspace.library.utoronto.ca/handle/1807/101259
Mshigeni, S. K. (2021). E-cigarettes epidemic and the need for education. International Journal of Behavioural and Healthcare Research, 7(3), 163-174. https://doi.org/10.1504/IJBHR.2021.114802
Ostroff, J. S., Bolutayo Gaffney, K. L., O'Brien, M., deLeon‐Sanchez, S. T., Whitlock, C. W., Kotsen, C. S., Carter-Harris, L., Barnerjee, S. C., & Schofield, E. (2021). Training oncology care providers in the assessment and treatment of tobacco use and dependence. ACS Journals. https://doi.org/10.1002/cncr.33545
NURS-FPX4060 Assessment 1 Instructions: Health Promotion Plan Instructions
Use the following scoring guide, along with the project information, for evaluating each learner's work.