Case Study: Joyce Weathers is a 62-year-old patient with emphysema.
Case Study: Joyce Weathers is a 62-year-old patient with emphysema.
Joyce Weathers is a 62-year-old patient with emphysema. Mrs. Weathers is a grandmother who has smoked a pack of cigarettes a day for over 40 years. She enjoys smoking and does not want to quit. Her physician has become somewhat insistent that Mrs. Weathers quit. She tries, but each time she becomes nasty and irritable around her family. She lives with her daughter and two young grandchildren. The family members want her to quit, but it becomes very unpleasant at home when Mrs. Weathers tries to quit.
Discussion Questions
1. Using act-utilitarianism as a model, create a pain-avoided, pleasure-gained list to determine if Mrs. Weathers should continue smoking.
2. If your decision is that she should quit smoking, how can Mrs. Weathers's family help her?
Assessment 4: Patient, Family, or Population Health Problem Solution
Summary of the Family Problem
The family picked for this case study is composed of six members namely Mr. Carter, Mrs. Carter, Jenny, Cole, Fitzpatrick, and Winnie. Mr. Carter was diagnosed with diabetes type 2 sixteen years ago. Since his diagnosis, Mr. Carter has been on medication for the last 16 years. Besides, Mr. Carter is also obese and has been struggling with weight issues for many years. His physician advised him to cut his weight to improve his health. Coincidentally, Mrs. Carter is also suffering from diabetes type 2, having been diagnosed with the disease six years ago and immediately put on nutrition therapy by her doctor. Mrs. Carter refused to take diabetes type 2 medication and instead opted to use homemade medicine that she saw her late mother use for her condition.
Jenny and Cole have both been diagnosed with prediabetes meaning that their blood sugar is quite high, an indication that the two are at a high risk of progressing to type 2 diabetes. Fitzpatrick is struggling with weight issues and is almost becoming obese. In this family, Winnie is the only healthy member. She has had a history of active participation in sports since her elementary school days. Besides, Winnie regularly takes part in exercises making her physically fit.
Relevance of the Problem to My Practice
I have taken a special interest in diabetes type 2 and overweight/obesity because they are the two most prevalent health conditions in my community and by extension, in the American society. In America, more than 34 million people are currently diagnosed with type 2 diabetes equivalent to about 1 in 10 Americans (Centers for Disease Control and Prevention, 2021). Diabetes is prevalent to an extent that it affects both young and old people. Concerning obesity, over 42.4% of Americans suffer from obesity and overweight issues (World Health Organization, 2021).
Further, individuals suffering from obesity have a high proclivity of developing type 2 diabetes. Based on these statistics regarding the prevalence of obesity and type 2 diabetes, I have taken a special interest to explore these conditions within the context of my practicum and profession. Knowing these conditions will help me to offer effective care to the millions of Americans who like Mr. and Mrs. Carter suffer from obesity and type 2 diabetes. This problem is relevant to my profession because I can positively help millions of families to reverse these conditions using an appropriate lifestyle/behavioural approach.
The Role played by Leadership and Change Management in Addressing the Problem
Clinical leadership is critical because it charts the direction that team members should take towards achieving the set goals and vision. In a clinical setting, leadership is pivotal because it directly affects the quality of care provided to patients/customers. Concerning this case study, effective leadership will help team members to take an active role in community education. Team members will educate members of the community and patients on how to live a healthy life while avoiding the risk factors that expose them to obesity and type 2 diabetes.
Leadership help nurses to develop a sense of emergency in dealing with these conditions by educating patients and the community about living healthy lifestyles through eating the right type and amounts of food as well as regular physical exercises. Conversely, change management will help families to understand these two conditions and the need to seek medical attention to help them manage the diseases. Most importantly, change management will help the members of the community to change their way of life by adopting better, healthy lifestyles.
How Leadership and Change Management Strategies Influenced the Development of my Proposed Intervention.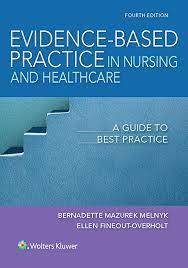 My proposed intervention is the adoption of a healthy lifestyle and effective management of type 2 diabetes. As witnessed from Mr. Carter's family case, drug therapy alone is not an effective intervention approach in dealing with these conditions. Thus, a cha
nge management approach consisting of drug therapy, proper diet, and physical exercise is the best intervention strategy for containing and managing obesity and type 2 diabetes.
In addition, through change management strategies, I made the family understand the severity of the problem and take it as a serious condition with a debilitating impact on human life. Besides, I made the family understand that they can also rely on home-based care as a critical form of therapy in managing the conditions. In the case of the Carter's, home-based care is necessary because it will help them to motivate each other to evaluate their health and take drastic measures to improve their lives.
How Nursing Ethics Informed the Development of my Proposed Intervention.
Nurses act as advocates for patients, meaning that they must act in their interest. Thus, while executing their duties, nurses must observe the four critical ethical principles of nonmaleficence, beneficence, autonomy, and justice (Srivastav et al., 2019). In this context, nursing ethics define the scope within which practitioners should manage and treat obesity and type 2 diabetes.
Ethics help nurses to develop the best intervention techniques that take into consideration patients' values and beliefs. The development of my intervention plan draws from the said nursing ethics. These ethics ensure that the solutions provided have an optimal impact on patient outcomes. Thus, I came up with an intervention plan that causes no harm to patients, and improves their overall health conditions.
Propose Strategies for Communicating and Collaborating with The Patient, Family, or Group to Improve Outcomes Associated with the Problem.
The most critical strategy for communicating and collaborating with families in improving the outcomes of the problem is education. Together with other teammates, I will take on the role of an educator and motivator with the goal of making members of the community/patients understand and take seriously the two conditions, obesity and type 2 diabetes.
I will educate the public on the link between obesity and type 2 diabetes and how to reduce the risk and chances of contracting type 2 diabetes. As an educator, I will play an integral role in change management by helping communities to adopt healthy lifestyles such as proper diet and actively participating in physical exercises to minimize the chances of developing these two debilitating conditions.
Benefits of Gathering Family Input to Improve Care Associated with the Problem
Nursing ethics stipulate that nurse practitioners must consider the opinions/input of patients when formulating a treatment plan. Based on this viewpoint, I will gather all the members of Carter's family and share with them my proposed solution to their problem. This way, I will get their opinions, reservations, and input and incorporate them into the intervention plan.
For example, from a comprehensive meeting with the family, I got to know that Mrs. Carter does not like conventional medicine but prefers to use homemade medication her mother taught her. Such information allowed me to educate the Carter's about their conditions and the best approach to deal with their conditions. Most critically, such a forum was instrumental in helping me urge the family to wilfully adopt the proposed intervention without feeling coerced into accepting it.
How my Proposed Intervention Will Improve the Quality of Care, Enhance Patient Safety, and Reduce Costs to the System and Individual.
My proposed solution improves the quality of care while reducing costs both for families and the system. To begin with, my proposed solution emphasizes prevention rather than cure. In this approach, through regular physical exercises and appropriate diet, communities reduce the risk of developing obesity and type 2 diabetes.
As AlShorman, AlShorman, and Alkahtani (2021) already showed, physical exercise is also critical in managing prediabetes so that people in this category reduce their risk of developing diabetes type 2. Proper diet and physical activities can save families from spending thousands of dollars in treating obesity, type 2 diabetes, and related diseases. Consequently, through the prevention approach, the government and the entire healthcare system can avoid spending billions of dollars annually in the treatment of diabetes and obesity.
How Technology, Care Coordination, and the Utilization of Community Resources can be applied in Addressing the Problem
Today, technology is a critical component of the provision of quality health services. Healthcare technology helps in eliminating some complications while at the same time play integral role in the management of diseases (Evert at al., 2019). For this case study, some of the healthcare technology that can be useful in treating and managing Carter's condition include insulin pumps, fitness trackers, and monitoring gadgets. The monitoring equipment will report the vital signs as well as the blood sugar of the patients. These technologies play a critical role because clinicians can intervene before complications become serious.
References
AlShorman, O., AlShorman, B., & Alkahtani, F. (2021). A review of wearable sensors based monitoring with daily physical activity to manage type 2 diabetes. International Journal of Electrical & Computer Engineering (2088-8708), 11(1). DOI: 10.11591/ijece.v11i1.pp646-653
Centers for Disease Control and Prevention. (2021, August 10). Type 2 diabetes. Retrieved 3rd September 2021 from https://www.cdc.gov/diabetes/basics/type2.html.
Evert, A. B., Dennison, M., Gardner, C. D., Garvey, W. T., Lau, K., MacLeod, J., Mitri, J., Pereira, R. F., Rawlings, K., Robinson, S., Saslow, L., Uelmen, S., Urbanski, P. B., & Yancy, W. S., Jr (2019). Nutrition therapy for adults with diabetes or prediabetes: A consensus report. Diabetes Care, 42(5), 731–754. https://doi.org/10.2337/dci19-0014
Srivastav, A., Strompolis, M., Moseley, A. and Daniels, K. (2019). The Empower Action Model: A Framework for Preventing Adverse Childhood Experiences by Promoting Health, Equity, and Well-Being Across the Life Span. Health Promotion Practice, 21(4), 525-534. https://doi.org/10.1177%2F1524839919889355
World Health Organization, (2021). Obesity and overweight. Retrieved 3rd September 2021 from https://www.who.int/news-room/fact-sheets/detail/obesity-and-overweight.